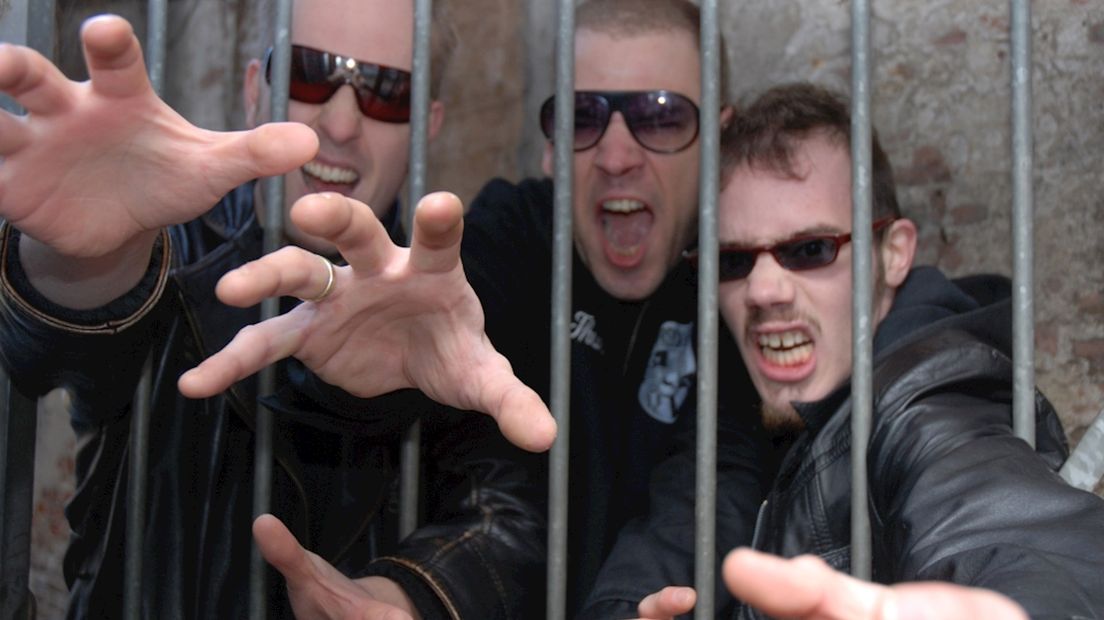 Carrera
CARRERA was founded in the summer of 1996 in Utrecht, the Netherlands in the wake of a handful of hardcore punk bands.Â
In 11 years, they played all over the country, and several european countries. Two original band members remain; CARRERA now consists of BAS DE GEEST (drums), JOHAN PERK (guitar, vocals) and latest addition GINO -CORLEONE- VAN DEN HOEK (bass).
When CARRERA parted with former founder/ singer/ guitarist KEES things really took off. First album STRAIGHTENING THE CURVES was released in 2002. After the Scandinavian tour with THE SUPERSUCKERS, bestseller album FREAKY DEAKY DUTCH was released in 2003. Next record was EP 6, released 2004; six tracks of purebred Rock & Roll with the fi rst signs of AMERICANA influences.
CARRERA fi lmed a music video with RIJK DE GOOIJER, covered a HERMAN VAN VEEN ditty and does many other side projects, continues to play rockshows with the likes of THE SUPERSUCKERS, LAGWAGON, THE SHAVERS, BAMBIX and THE LOODHOUND GANG. Singer / guitarist JOHAN PERK recorded a country EP as THICKSHAG & MARTY in 2007. CARRERA parted with FRANK (bass) in 2006.
In 2006 and 2007 BLACK SHEEP was recorded and released 27 Oct 2007 with great success! CARRERA shows its bear bones, much improvement on the rhythm section, better songs, tighter and funnier then ever before: clearly a DUTCH DOOZY!
CARRERA remains an independent entity, with their own record label as latest addition, and new media weapons like YOUTUBE, MYSPACE and HYVES they keep on keepin' on in the mumbo-jumbo of the music business. Besides distributing to both digital and real stores, CARRERA plays as many shows they can, keeping the rockers satisfi ed. Future plans include playing abroad, making more music videos, making up new songs, meeting new fans and ROCKING OUT!