Archief
Garden of Wasted Dreams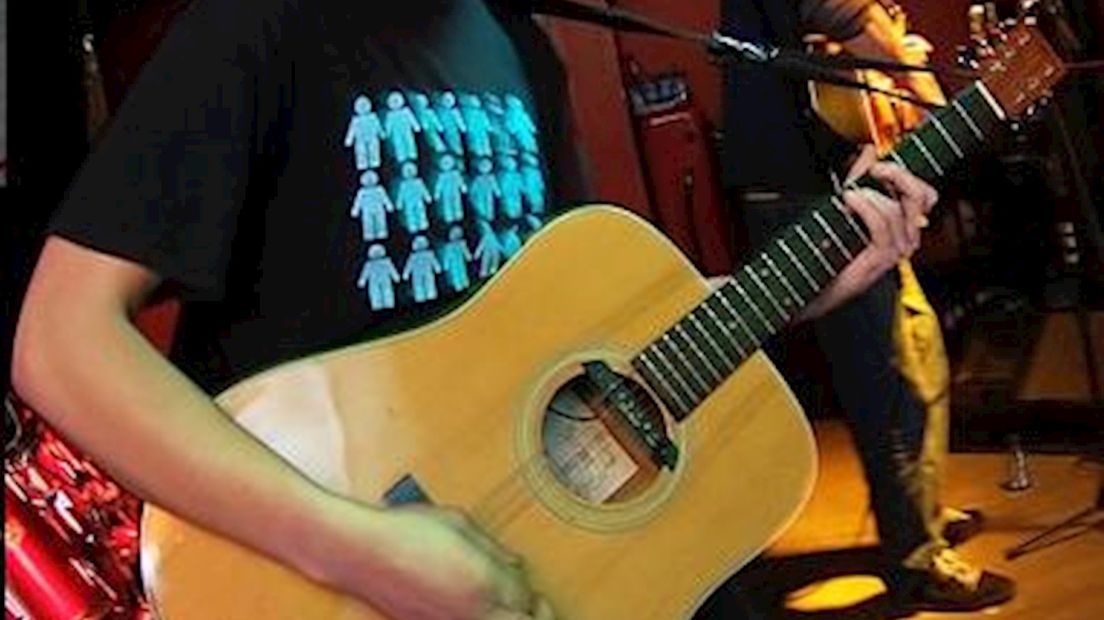 Garden of wasted dreams
It all started at an Irish pub in Nijverdal. I, Soufian, came to the place almost every week on Saturday to hang out with friends and just have a good time. Sometimes the name Joey, Joey Vos popped up. Back then I had no idea who he was and so I asked. Then came the day where Joey went to the Irish pup too and so we met. First, I didn't know what to think of him. We both had long hair, but joey was more of a metal kind of person and I was usually listening to punk/rock music.
After a month or two, we started meeting up with each other and became friends. By this time we knew we both played guitar and sometimes we'd come together to jam a little bit. Around this time, Mathys, the drummer showed his face. Joey already knew him cause he was the drummer of Joey's formal metal band, As Memories Ignite.
Then came the magic day. We were looking for a place to go and play some music. This was because we couldn't sit at anyones home cause of the noise we made, and we couldn't sit outside cause it was raining a bit. Then Joey said:"We could go play in The "Blokkendoos", that playground?" We went to check it out. We arrived at the playground and noticed a small hut with a roof. We all had the same idea of going there, cause we would at least stay dry. We went there a few times, also when it wasn't raining. Here we would find peace and no sound of people talking and disturbing the music or the vibe we have when we play.
We just kept coming to that playground. The big summer vacation was still in progress, so we had all the time in the world. One day, new riffs were written and the idea to make a band came up. We agreed at that point and so, we decided we were from that moment on "Some kind of shitty band". By the time we got a little more serious, and I started writing "The Movement", Joey came up and said:"Guys, I got the perfect band name..." Yeah, Garden of Wasted Dreams. I loved it, cause I felt like it was something that actually matched with what we were trying to create. We agreed to the name, and every time when the weather is good we start writing in the Garden of Wasted Dreams. Formally called, The "Blokkendoos"
Now, about half a year later i just dropped on a "Hyves" profile of this girl called Dee Dee York and i told her i liked her music. Then suddenly she wants me to call her producer because he seemed to be interested in our music. Problem number 1: We had no phone number; Problem number 2: No name was given. So we started sending messages and we finally got his phone number and we called him.
This kind of felt like the moment of truth, there was a producer that was actually interested in our music? WOW! In short the good man told us that we needed a band to be complete and we should start performing and show our music out there. When we finished enough songs to put up our own show, we could possibly record something with him and so on... He said this would be approximately one year from now, and in the mean time, he'll follow us through the internet and maybe someday call us.
We are now on our way of writing our seventh song and are considering to record some songs somewhere in the coming weeks. By doing this, we can show more of our music, the feeling to where this band is about and of course, showing the producer, we are really working on the job he gave us!